Our Next Curry Night is on Friday 20 August 2021
We will open at 6:30pm and start serving at 7:30pm.
It's Table Service only, so when you arrive please wait to be seated.
Curry Night is held once a month at the club. It's always very popular and as a consequence we are limited by the numbers we can accommodate.
Curry Night is open to all club members. Members' guests may be invited but only if there is sufficient capacity. Please check first.
Our curries are all freshly prepared on the day and are cooked in the 'British Indian Restaurant' style, meaning that they are cooked using fresh ingredients and often a pre-prepared base gravy. There is sometimes a Vegan option but always at least one Vegetarian option.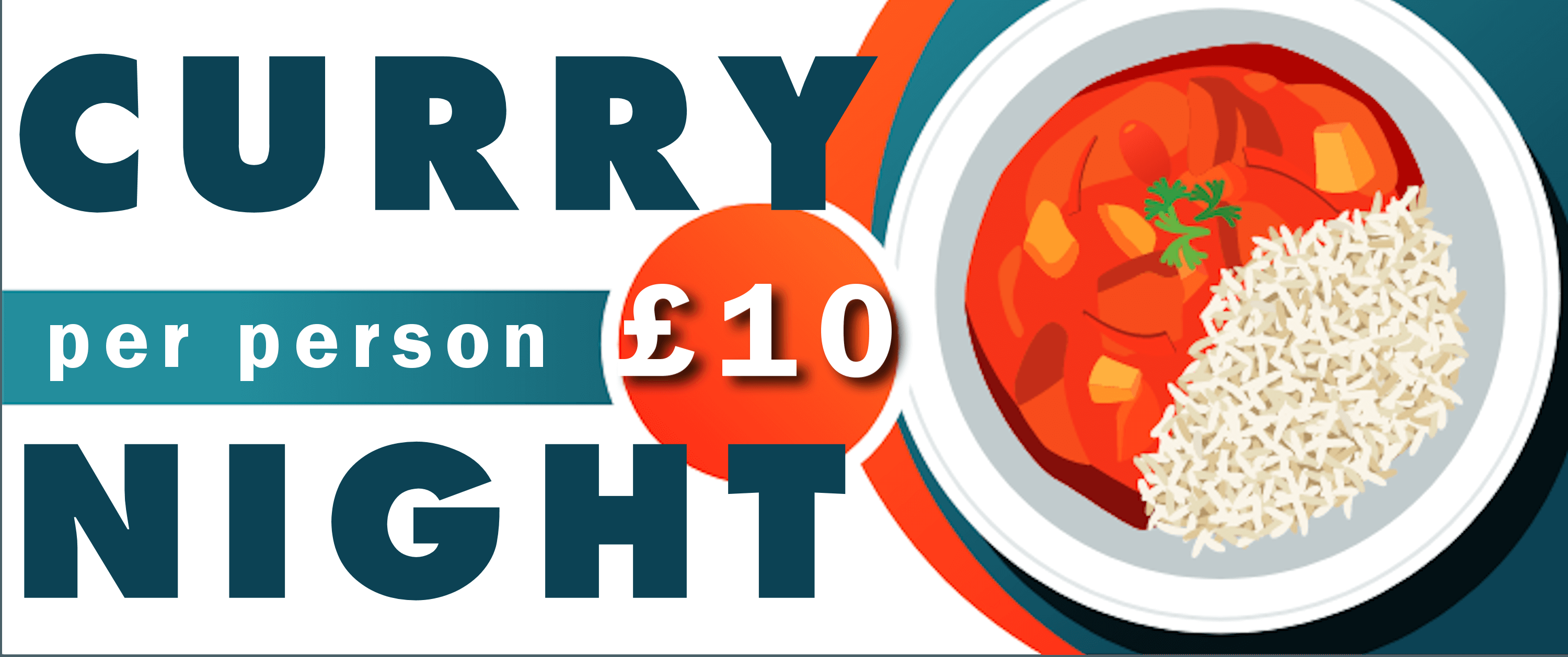 We look forward to welcoming you on Curry Night and hope you enjoy your evening with us.
---
There are pro rata membership fees for New Joiners.
We welcome new members all year round.