Our Next Curry Night is Friday 18 December
We will open at 6:30pm and start serving at 7:30pm. It's Table Service only, so when you arrive please Sanitise your hands, Sign In or use the
NHS Track & Trace App

and then wait to be Seated.

Curry Night is held once a month at the club. It's always very popular, and now even more so since we have to follow the 'Rule of Six'. As a consequence we are limited by the numbers we can accept.
Our Curry Night is open to all club members and their bona fide guests.
Our curries are all freshly prepared on the day and are cooked in the 'British Indian Restaurant' style, meaning that they are cooked using fresh ingredients and a pre-prepared base gravy. There is sometimes a Vegan option but always at least one Vegetarian option.

You may pay for your meal on the night using a debit/credit card or cash. We look forward to welcoming you on Curry Night.
---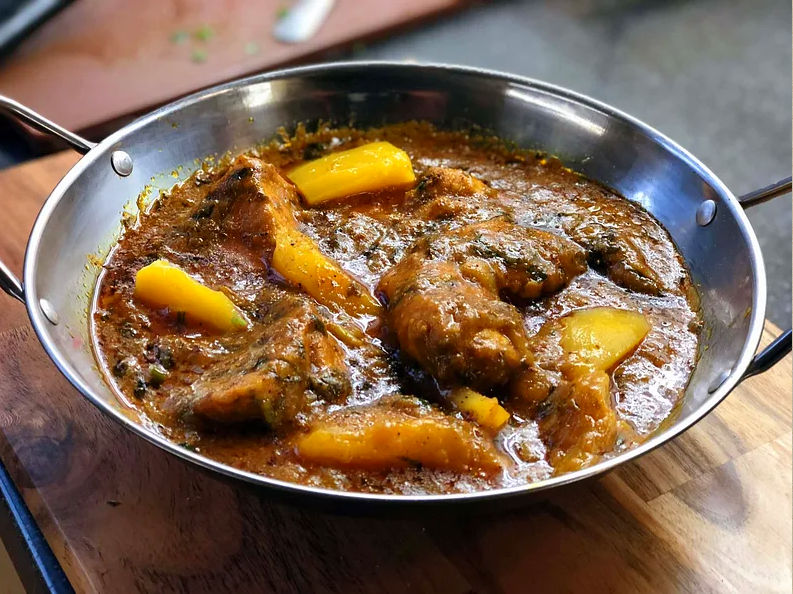 Mango Chicken Curry
In this medium spiced curry the sweet flavour of mango is wedded with tender chicken and accompanied by coconut milk, tangy lime juice and a confetti of chaat masala.

Nutrition summary:
Calories

332

Fat

15g

Carbs

27g

Protein

25g
There are 332 calories in a 230g serving of Mango Chicken Curry.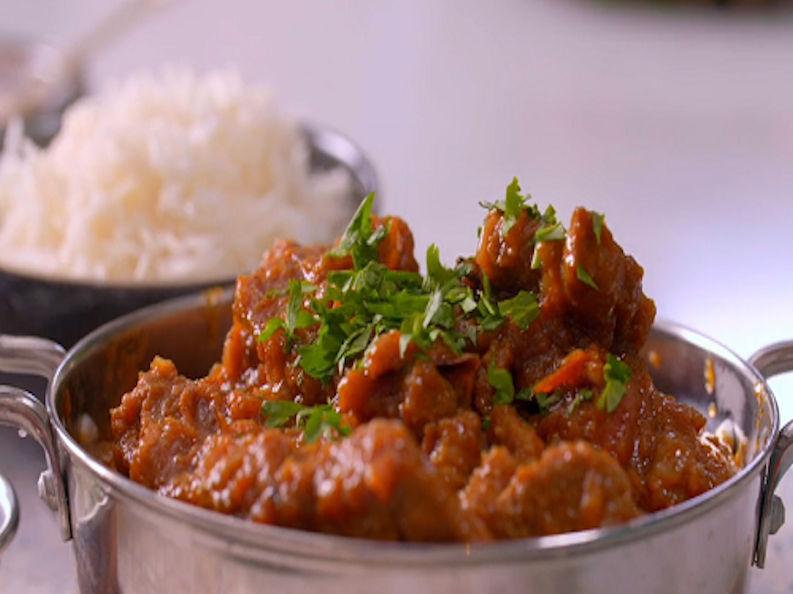 Lamb Bhuna
Meltingly tender chunks of lamb coated in the thick rich sauce of tomatoes, onion and ginger. Lamb Bhuna is a medium spiced curry.

Nutrition summary:
Calories

415

Fat

23g

Carbs

14g

Protein

38g
There are 415 calories in a 289g portion of Lamb Bhuna.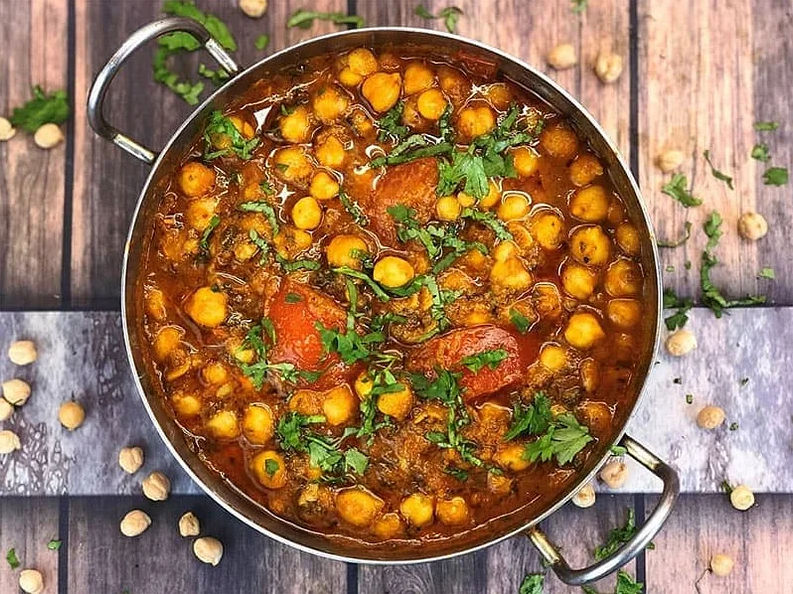 Chana (Chickpea) Masala
Chana Masala is a famous Indian chickpea dish. This vegetarian dish is packed full of protein and flavour.

Nutrition summary:
Calories

350

Fat

4g

Carbs

40g

Protein

10g
There are 350 calories in a serving of Chana Masala.
---
There are pro rata membership fees for New Joiners only.
We welcome new members all year round.
We're Looking for help during the restrictions!
If you can help us to serve and clear tables then your meal is on US!