---
Safety measures to combat COVID are likely to be with us for some time so because of that, we at the club have bought six full-height transparent screens. These will provide the separation required in areas where we are expected to have high levels of traffic and where social distancing may not be possible within the current 'Rule of Six'.
By using these screens we believe we can hold events safely within current government guidelines.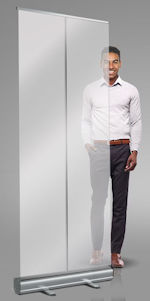 As we look ahead to the ways in which we can begin to resume normality we have to be realistic to the changes that will need to be made. We understand that people are still nervous about coming out to socialise but we hope that by putting these additional measures in place we can move forward together and realise some of the great ideas we have planned for the remainder of this year and in the near future.
These additional steps have been taken to enhance our COVID secure strategy.
Our members' safety and wellbeing are uppermost in our considerations.
---